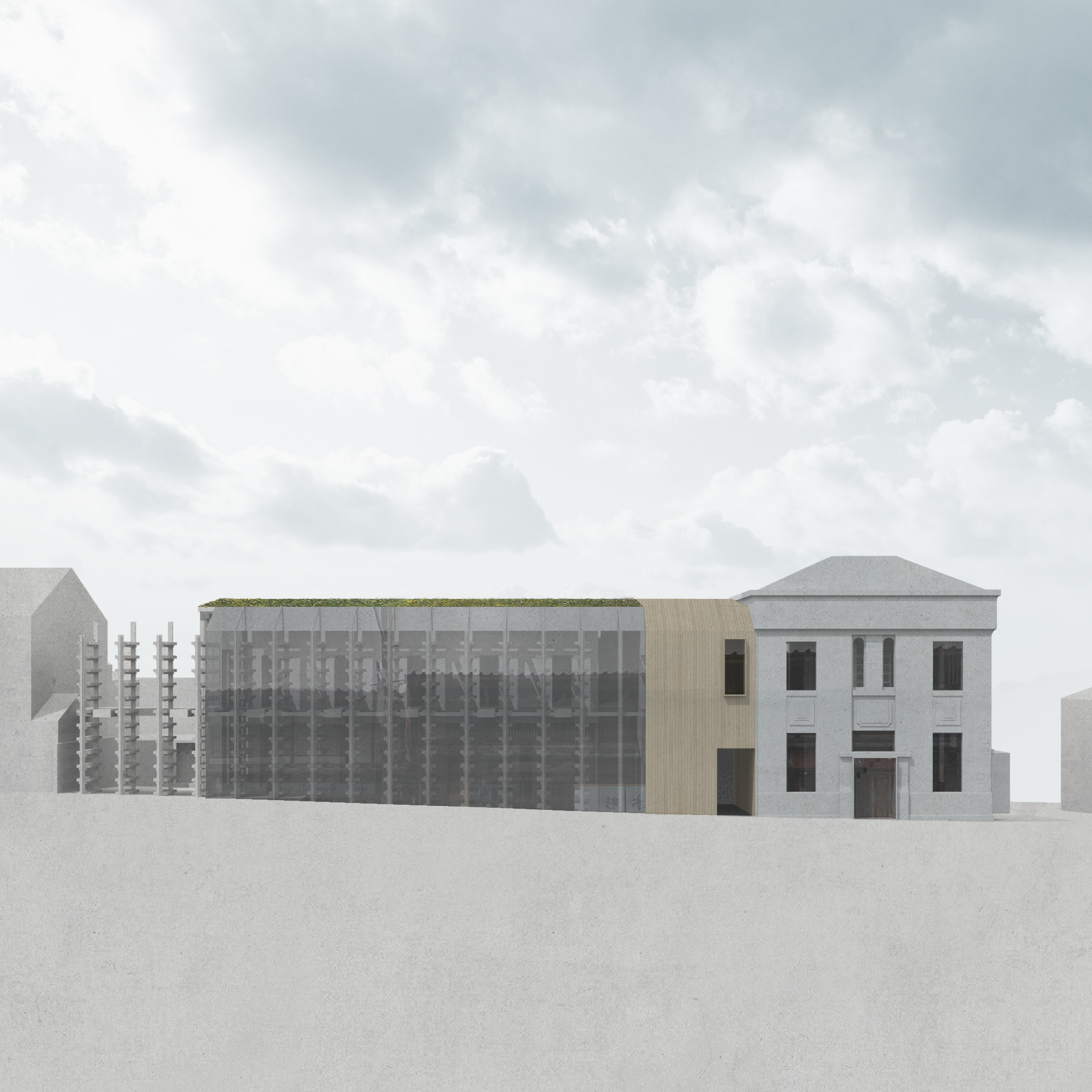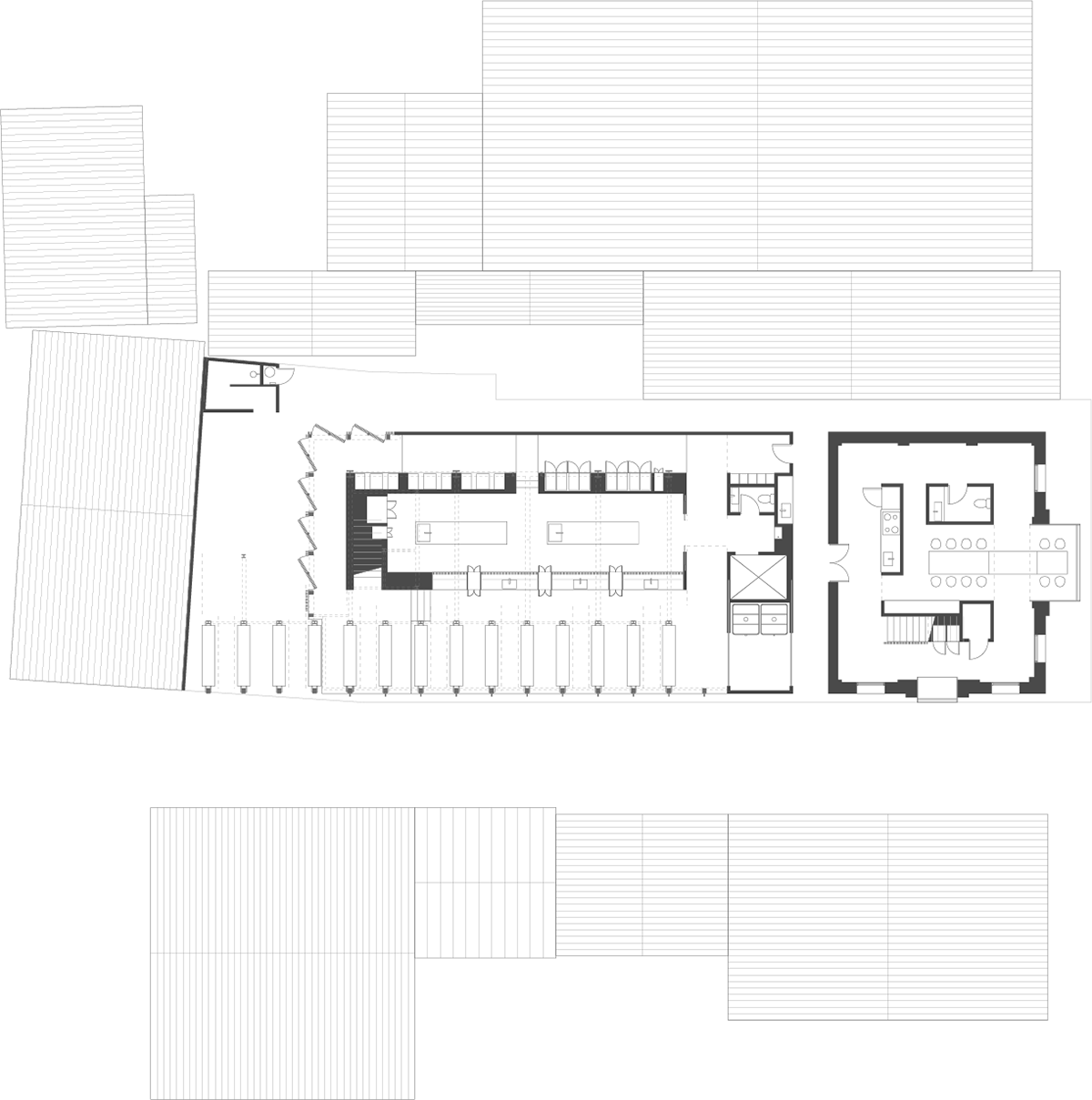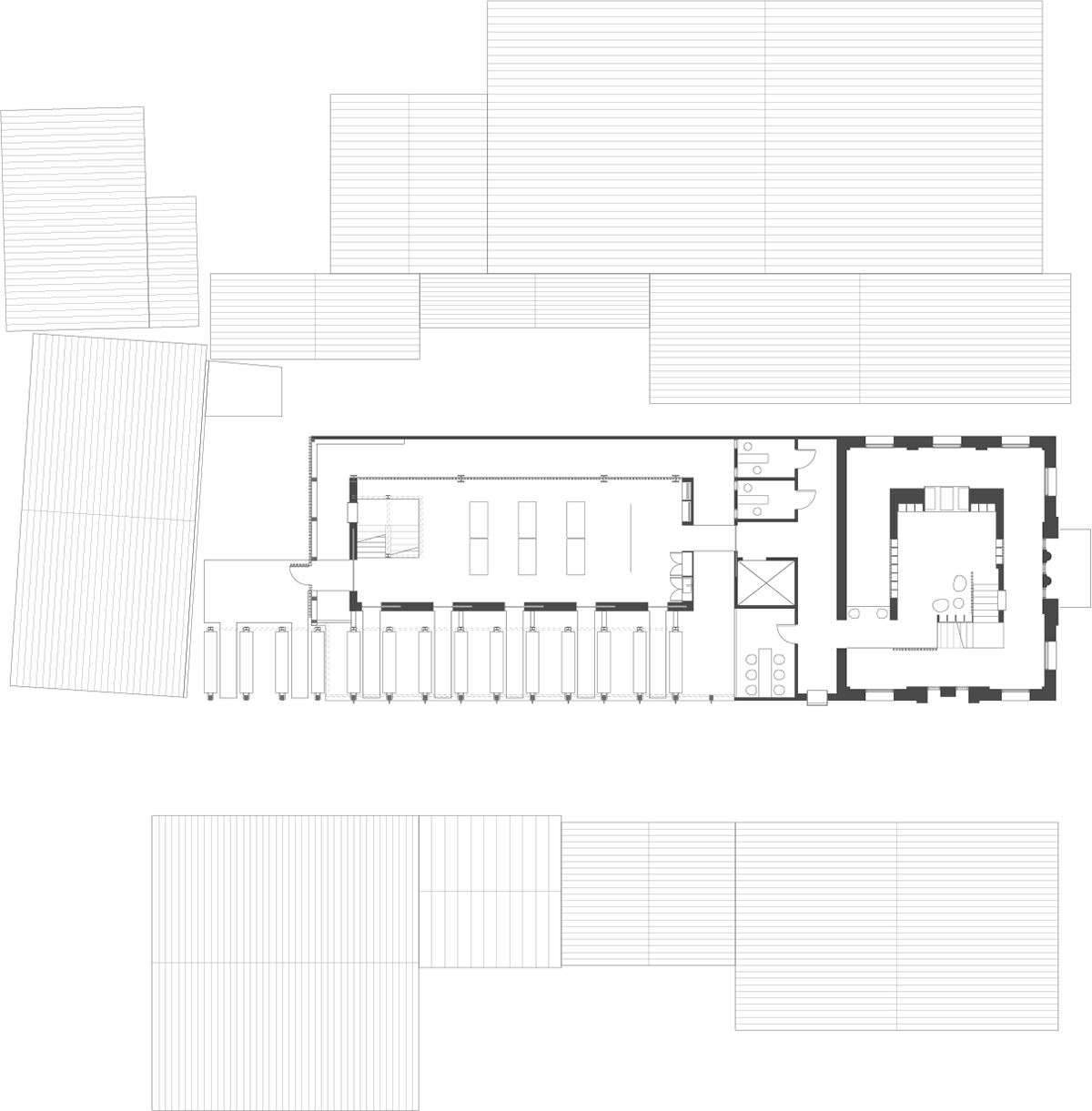 Over the last few decades, one of the solutions the Japanese government has pursued to stem rural population loss has been the «I-turn» and "U-turn" programs, offering incentives to young people and families to relocate to farming towns to help support the shrinking rural population. To date, these programs have not been successful in stabilizing decline, but surveys of program participants suggest that building community connections and finding opportunities for part-time employment outside of farming are useful for helping new residents settle permanently. Recognizing these needs, the research cooperative seeks to create opportunities for partnership and exchange between incoming farm families and lifelong residents. The historic facade of the bank is preserved along Yokamachi street, enclosing a community-oriented kitchen, gathering space, research exhibit, and sustainability library. Replacing the old extension behind it, vertical greenhouses, incubators, and a soils lab provide resources for farmers to improve the efficiency and sustainability of their practices.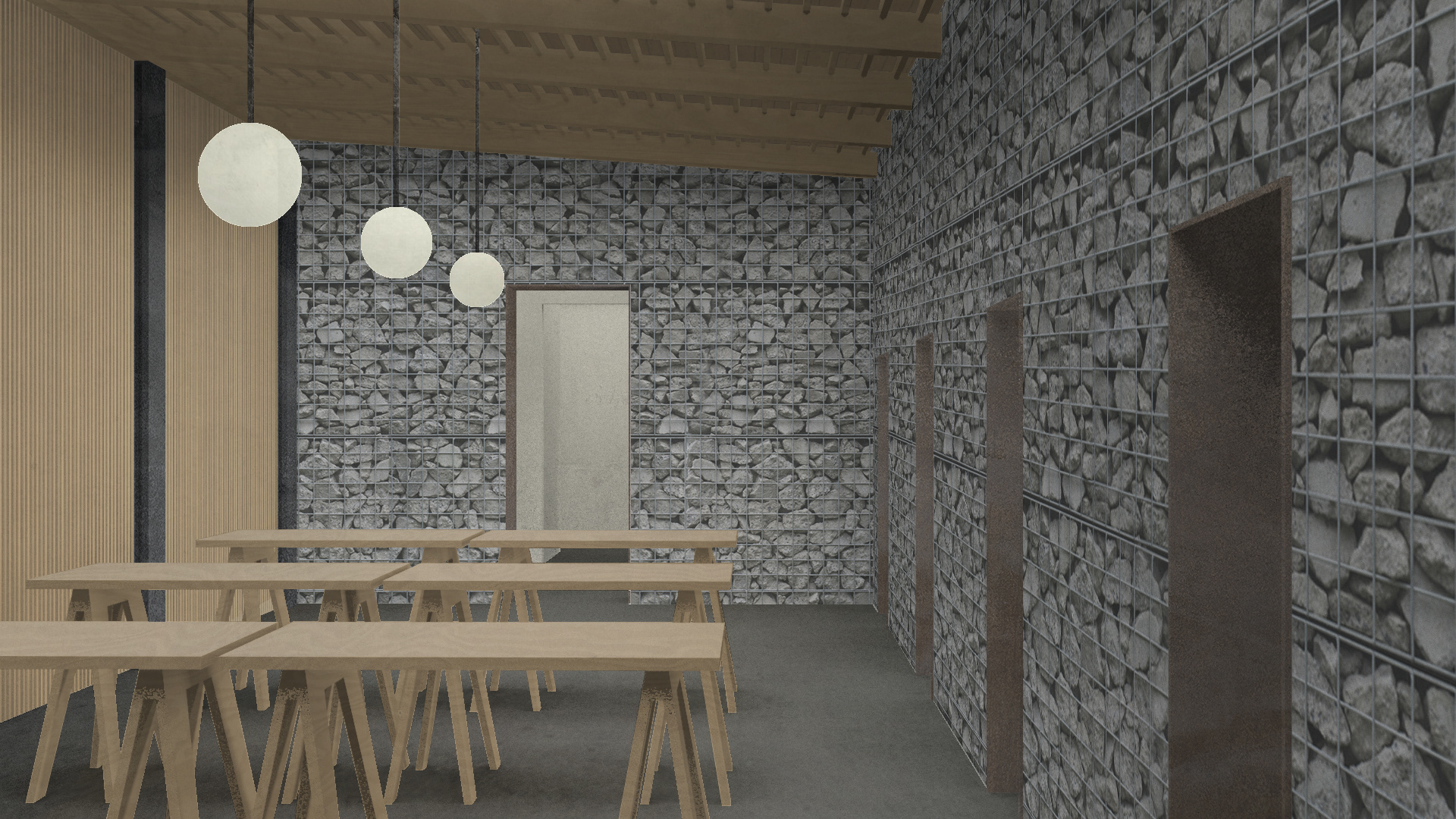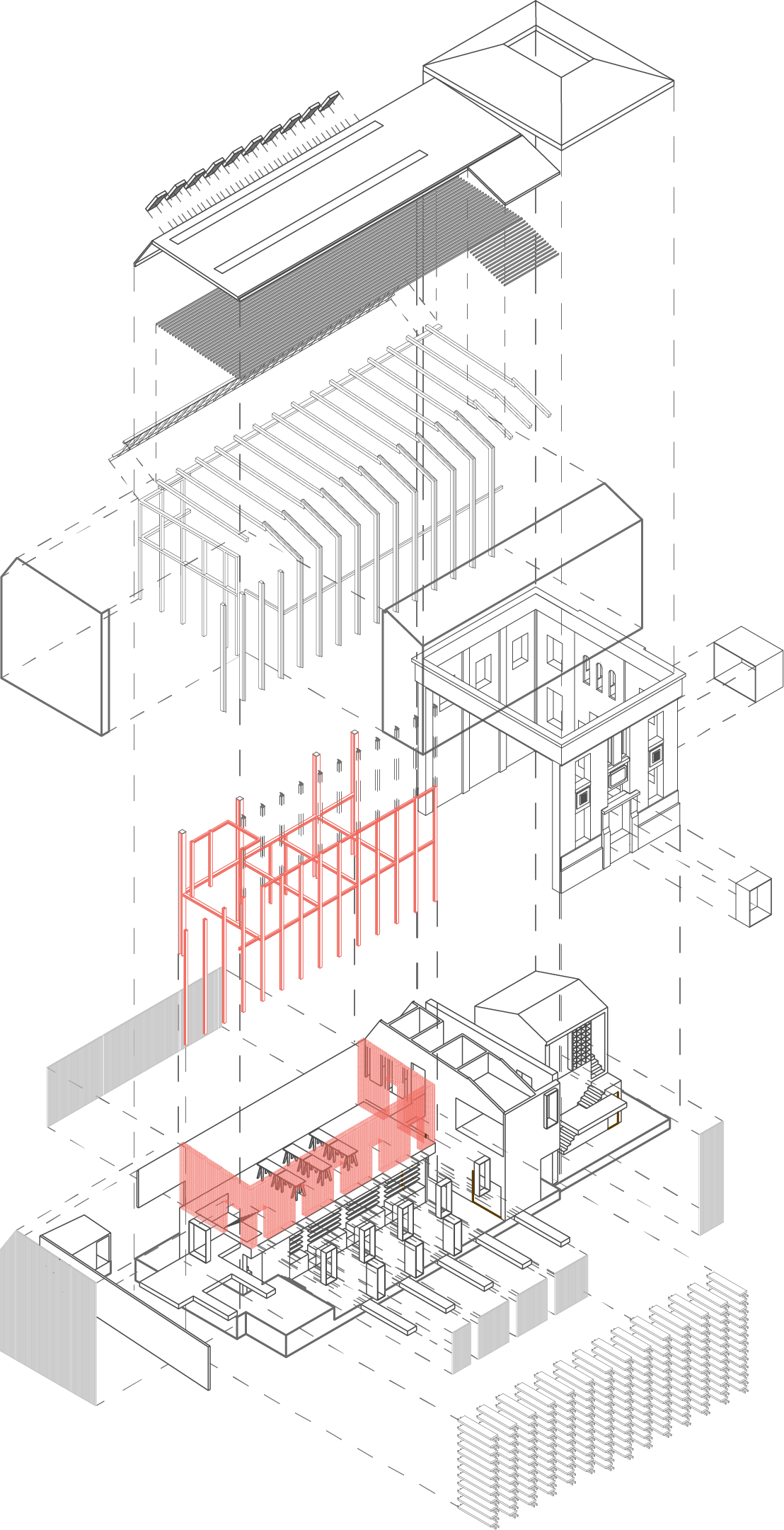 Salvaging materials from the existing extension to the building helps to reduce both environmental impact and material costs.
The historic facade of the bank is preserved, forming a shell around the community module inside it.
Concrete rubble from the original walls and foundation is reused in wire gabions on the second floor of the greenhouse extension, serving as thermal mass. A significant amount of rubble remains, and can be reused in gabion walls to build auxiliary classrooms and sheds on nearby farmland.

Steel beams salvaged from the original structure are reassembled to form the skeleton of the new expansion.
All new construction uses locally sourced wood, with the exception of the green roof.